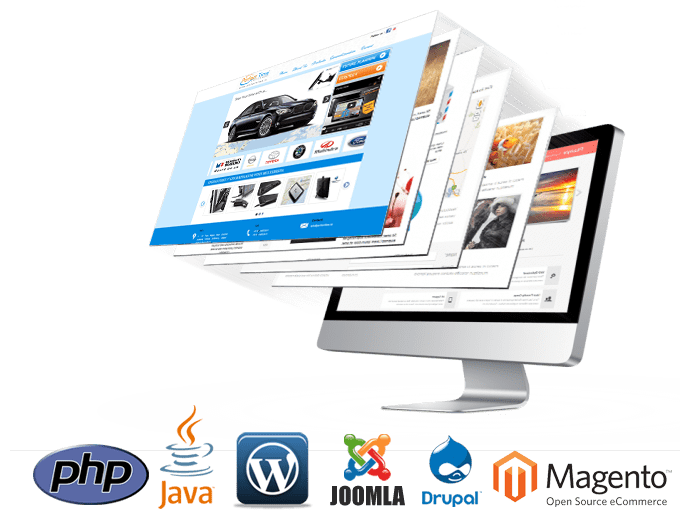 A web application is online software, tailor-made for your organization. You use this in a browser, so no installation is required. This makes a web application accessible anytime and anywhere, including on mobile devices. A web application can be used both internally and externally. Consider, for example, an internal  company app that improves the effectiveness of your organization, or an external  dashboard where customers can log in to use your services.
The investment in a web app often pays off in cost savings and higher effectiveness. This is because you take people's work off your hands with digitization. This saves you personnel costs and allows your employees to focus better on their core tasks. In addition, you accelerate business processes and prevent human errors. As a web development partner we do not shy away from sharing our own ideas, even if they contrast with yours. By communicating openly and honestly together, we make the smartest choices and achieve the best results.
Flawless integration with other systems
No web application exists on its own. Your data or the content of the website must come from somewhere. Exchange text files or an integration with SugarCRM, Oracle, MySQL, MsSQL, FoxPro, Kluwer, SAP, SalesForce, ServiTour or a custom application? We provide the connection, you provide the data.
Usable applications
Apart from the technical ingenuity, an objective one remains to build a handy, user-friendly and fast tool. The underlying systems are built in such a way that they continue to run day and night. This creates time savings on a daily basis and ensures greater efficiency.
Analysis & wireframes
A detailed analysis is essential as the starting point for any project. We determine exactly what we will develop and what not. It includes a written functional analysis, the business logic to be applied, technical links with external systems and last but not least the prototype. The responsive prototype gives you an idea of ​​all unique screens and can be viewed in the browser.
Agile Development
Because the development phase covers most of the project, we always divide the work into smaller sprints. Usually you can expect a release from us every two weeks so that you can closely follow the evolution of your project. The more we involve you, the faster you can give feedback and the faster we can adjust the development.
Content and interaction
Many people interact with the content or data of your web application, each from a different role: visitors, administrators, more specific target groups ... Web applications therefore come in various forms . We build all projects to measure and ensure that you can easily manage your website, webshop or platform yourself. A configuration tool for a car brand, a planning tool that contains all courses, students, teachers and classrooms, e-commerce platforms for B2B, a mobility platform, B2C web shops ... You name it, we have probably built it before and if not we are ready in front of.
Cooperation
At Digital Bevy we attach importance to good partnerships and preferably in the long term. In consultation with you, we evaluate the delivered tool at set times, so that your web application continues to improve. We develop web apps that really help your business progress and link up with existing systems within your company if your internal workflow requires it.
Have a web application made?
Do you have a problem and are you looking for a development partner or advice? We are happy to use our expertise for a tailor-made solution. A functional challenge or a marketing concept to market your product or service? Do you want to start with e-commerce, add a product configurator to your website or digitize your data processing and business processes? Thanks to our many years of experience, we help you efficiently and very precisely. We develop web applications based on different technologies and do not blindly opt for the latest hip trend. There is a suitable technology for every project and we know how to pick it out. A platform with more than 10,000 transactions per day, the maintenance of a platform, thinking about improvements and expansions ... Every collaboration is unique.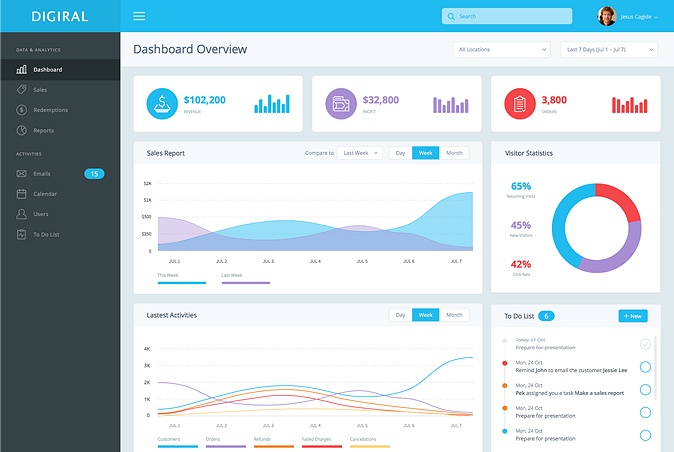 See How Well Your Page is Optimized
Let us help you get your business online and grow it with passion.
Our team of professional SEO experts is the perfect partner for a successful business partnership.